Special Feature:


The month of love, the month of passion, the month of renewed vows and new beginnings. This February, the All-4-Free Freebie Tree presents a guide to the best free products, services, cards, gifts and fun stuff available online to celebrate this cherished event.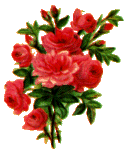 You may be surprised at the quality of those offers that we have located. Choose your path now, and wherever destiny (or cyberspace) may take you, you can be assured that what you find there will give you a blatently unfair advantage this Valentine's Day. Go on, brighten up the day for the person who puts the sparkle in you eye; the girl who takes your breathe away, the hunk who makes you weak at the knees. And Good Luck! XXOO
ALL-4-FREE Romantic Fonts is a range of free, love-themed typefaces that can be freely downloaded and used to add a little pizazz to your Valentine cards, emails or website this year.
Cupid's Freebies is a site dedicated to providing you with access to the best free goodies for valentines, including craft ideas, screensavers, greeting cards, poetry, recipes, love humor and more.
Love Laughs contains a great range of jokes about love, relationships and gender differences that are sure to give you and your special someone a hearty chuckle. Whether you're looking for knock-knock jokes, snappy one-liners, twisted stories or funny pics, this site has the remedy for you.
POETRY.com.au is an online archive of both classic and original poetic works that you are free to browse (or add to) at your leisure. A great source of romantic inspiration. ;-)
Romantic Film Trailers - If you're looking for inspiration about movies that you could watch with your special someone this Valentine's Day, the quickest way to find a title that feels right to you is to check out romantic movie trailers. The Film-Trailers.com website has compiled a collection of romantic movies, including both rom-coms and romantic dramas, and have made it easy for you to access reviews and streaming trailers of each to narrow down your choices for the big night.
Valentine CyberCardZ directs you to the best in romantic Valentine's Day e-greetings.
Valentine-Greetings.com presents you with the opportunity to send customised romantic greeting cards to that special someone - for free.
Related Areas:
Free Beauty Products
Free Food & Recipes
Free Horoscopes
Free Digital Greeting Cards

Stay tuned...there will be many more Valentine's Day freebies added to this page throughout the month of February!