Special Feature: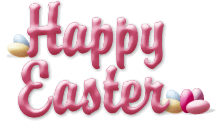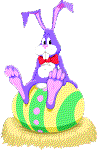 Before the Easter Bunny visits, you can stock up on great Easter-related freebies distributed by this group of fun Websites.

We've hunted down such an impressive collection of games, postcards, chocolate, craft-related goodies and contests that you'll be busy all holidays just ordering all this free stuff.
Blue Mountain Arts allows you to send one of their appealing electronic postcards online for free. Their range includes animated and interactive cards that promise something different, with a range that features religious cards, animated greetings, funny cards and more.
The Cardmaster has designed a colorful range of Easter-related digital postcards, some of which are animated.
Easter CyberCardZ directs you to the best in online Easter greetings.
Easter Downloads.com presents an archive of downloadable Easter-related goodies. Includes screensavers, desktop enhancements, games, programs, music and more.
EasterHumor.com features an hilarious range of Easter-related jokes, stories, songs and comical pictures.
Stay tuned...there will be many more Easter-related freebies added to this page throughout the month of April!