Special Feature: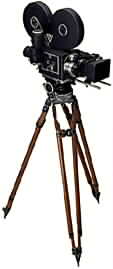 It's that time of year again, when the world watches movies with an increasingly critical view as the year's best films (according to some) are sized up at the Annual Academy Awards®. Whether you love or loath the ceremony, the fact remains that the Oscars (and, of course, the post-Oscar parties) consistently prove to be one of the best spectacles of the year.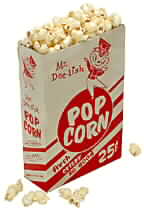 In order to celebrate, we've gathered together a range of movie-related freebies for you to enjoy. From posters to Streaming Online Video (one of our new categories), we've got more coverage than many of the gowns that will be strutted at the awards ceremony this year.
The Official Oscars Website is obviously an abundant source of information about this year's award nominees. What you might not expect is that the website also contains some great video clips of highlights from the 2020 event, and its lead-up. This includes the nominations announcement, event highlights, interviews with nominees and a sneak-peek inside the 2020 Nominee Luncheon. Check them out here.
Film-Trailers.com provides the easiest way to get up-to-speed with this year's nominees. As per most years, there are bound to be a number of nominations granted to box office winners, but with many reserved for smaller films that you might not have yet had a chance to experience. Even if you didn't catch the entire film during its cinematic run, you can gain some appreciation for the film's look, feel and subtext by watching its trailer at no cost, from Film-Trailers.com.
Stay tuned...there will be many more movie-related freebies added to this page throughout the month of March!
Note: Academy Awards® and Oscar(s)® are the trademarks and service marks of the Academy of Motion Picture Arts and Sciences. This site is neither endorsed by nor affiliated with the Academy of Motion Picture Arts and Sciences.