Special Feature:

The month of love, the month of passion, the month of renewed vows and new beginnings. This February, the All-4-Free Freebie Tree presents a guide to the best free products, services, cards, gifts and fun stuff available online to celebrate this cherished event.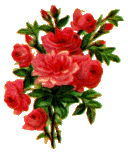 You may be surprised at the quality of those offers that we have located. Choose your path now, and wherever destiny (or cyberspace) may take you, you can be assured that what you find there will give you a blatently unfair advantage this Valentine's Day. Go on, brighten up the day for the person who puts the sparkle in you eye; the girl who takes your breathe away, the hunk who makes you weak at the knees. And Good Luck! XXOO
1LoveCards.com offers hundreds of high quality love and romance-related greeting cards for free. Their greetings reflect the beauty of love and are sure to send the lucky recipient's heart into a flutter. :-)
ALL-4-FREE Romantic Fonts is a range of love-themed typefaces that can be freely downloaded and use to add a little pizazz to your Valentine cards, emails or website this year.
ALL-4-FREE Valentine's Greetings offers a small, yet distinctive range of cupid-themed animated greeting cards created to celebrate Valentine's Day. These cards can be sent with or without romantic background music.
AmericanSingles.com is home to love, romance and fun. Whether you choose their free membership or upgrade to a premium subscription, you'll find a whole world to explore - pictures, profiles, parties, tips, chats, romance info galore and more. Now with more than 5 million members, the chances of you meeting your soulmate online are now looking a whole lot better.
CandyLovers is offering a free Chocolate Explosion recipe book to each person who subscribes to the free CandyLovers email newsletter, which is packed with more free recipe ideas.
Cupid's 50 Faves features a ranked collection of some of the Web's most popular romantic destinations. Find free screensavers, greeting cards, fonts, clipart, relationship advice and more.
Cupid's Freebies is a site dedicated to providing you with access to the best free goodies for valentines, including craft ideas, screensavers, greeting cards, poetry, recipes, love humor and more.
Cupid's Own Lovegrams enables you to share your feelings with the one you love, no matter where he or she may be this Valentine's Day. This site contains hundreds of classy, romantic cybercards.
Cupid's Valentine Screen Saver brings that cute little icon of love to your very own desktop. Great fun...and free to boot!
CyberKisses have established a huge range of animated Valentine's Day greeting cards. Send a virtual kiss, a Secret Admirer card or, for the more adventurous, a Marry Me card.
Forever Yours houses a fantastic collection of musical greeting cards. Their categories include Valentines, Country Valentines, Friends and Lovers, Flowers, Roses, Sunsets and Romantic Places.
Free Candy is available to those who complete this offer. In exchange for signing up for a free product sample, you shall receive a $10 Wal-Mart gift certificate - perfect to use in exchange for a box of Valentine's Day chocolates.
Friend Finder was one of the first online matchmaking sites to appear on the net, and it remains one of the largest. Join for free today and start chatting with other friendly folk online. Who knows? You may even find Mr. or Mrs. Right while you're there. :)
Heart Detectives is the key to finding love online. Browse thousands of profiles in your area for free. Talk 24 hours a day 7 days a week with people who are truly interested in meeting or talking with you. Just the ticket for spicing things up this Valentine's Day, if you happen to be single and ready to mingle.
Kesby Gold is, amazingly, giving away gold pendants in the shape of your starsign, or that of your love. Check it out.
Liz Claiborne Fragrances are available at no cost from this site. Why not treat your special someone with a complimentary brand-name perfume today? US only.
Love Fonts offers up several dozen free romantic fonts. Their range includes script, fun and cute fonts, as well as a series inspired by Valentine's Day iconography.
Love Laughs contains a great range of jokes about love, relationships and gender differences.
Love-Lyrics.com is a searchable directory of, you guessed it, love lyrics. There, you may find the words to all of your favorite romantic ballads, without paying a dime!
POETRY.com.au is an online archive of both classic and original poetic works that you are free to browse (or add to) at your leisure. A great source of romantic inspiration ;-)
Rocky Mountain presents a digital greeting service that allows you to design and place a special Valentine's Day greeting card online, using the free images present at Rocky Mountain. The URL of this card is than sent to your valentine, you may view it online at his/her discretion.
The Sex Thermometer is a saucy Java-based device that can, supposedly, determine the spiciness of your sexual activity with your partner. Humorous hints and tips for improving your performance are included. Great fun! (Just don't take it too seriously)
Valentine CyberCardZ directs you to the best in romantic Valentine's Day greetings.
Valentine-Greetings.com presents you with the opportunity to send customised romantic greeting cards to that special someone - for free.
ValentineGoodies.com offers lovelorn visitors to its site the opportunity to send a cyber gift basket to friends or relatives. This free gift basket is filled with a range of coupons redeemable for free and discounted services from such big names as Eve.com, Disney, Wine.com and CyberFlowers.
Virtual Chocolate provides calorie-watching or distant lovers with the opportunity to exchange chocolate without the guilt.
Related Areas:
Free Beauty Products
Free Food & Recipes
Free Horoscopes
Free Digital Greeting Cards


Stay tuned...there will be many more Valentine's Day freebies added to this page throughout the month of February!