Special Feature: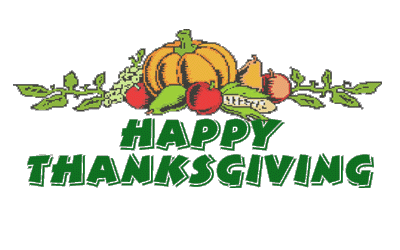 Continuing our dedication to bringing you special, timely, features each and every month, the All-4-Free Freebie Tree has this month decided to celebrate the and of Fall, and the holiday associated with that - Thanksgiving!

Follow the links below to fully enjoy the great outdoors and to prepare for Thanksgiving, before you are forced to rug yourself up for Winter.
Autumn Scenes Screen Saver presents a calming slideshow of breathtaking fall scenes. Watch as leaves change color and fall to the ground. Free download.
Awesome Cyber Cards present eight different illustrated Thanksgiving digital greeeting cards.
Billy Bear's Screen Savers are offering three downloadable Thanksgiving screensavers. Each feature vivid animated cartoon sequences that are certain to entertain.
Butterball have written and published dozens of of free Thanksgiving recipes, covering everything from turkey preparation to side dish selection.
fancEmail makes sending celebratory graphical email a snap. Use their exciting TurkEmail Gallery to cast a colorful Thanksgiving to whomever you deem worthy!
Kaplan Educational Centers has designed an riotous freeware game, entitled Spin the Turkey, in which you are challenged to spin up points before the little fella becomes dinner. Great mouth-watering entertainment!
The Pie Page contains more pie recipes than you can stick a thumb in! At last count, they listed 97 dessert pies and 14 dinner pies, with variations to suit every taste.
The Simpsons Archive have posted an episode summary/transcript of The Simpsons episode Bart vs Thanksgiving on their site for those deprived of VCR rights this Thanksgiving.
Talk City is giving thanks to its visitors by presenting a range of free Thanksgiving recipes, jokes and craft ideas.
Today's Homeowner is a freely accessibly online magazine that has prepared countless articles relating to making the most out of fall, both in your garden and around the home.
Turkey Shoot Screen Saver features loads of funny cartoon turkey animations, in additional to music, sound fx and interactive elements - and it's free for the taking!
Vital Video are celebrating the glories of Fall by offering free seed packs. You may choose between three different seed packs, each of which encourage the growth of flowering plants that attract Hummingbirds. Note that Vital do require that you send them $2 to cover postage and handling.
Stay tuned...there will be many more Fall/Thanksgiving-related freebies added to this page during the next week!